THE DAY(s) I MET PHILIP LYNOTT
I had seen him on many occasions of course in concert but I met him personally twice. Well, two and a half times. I'll tell you about the 'half' a bit later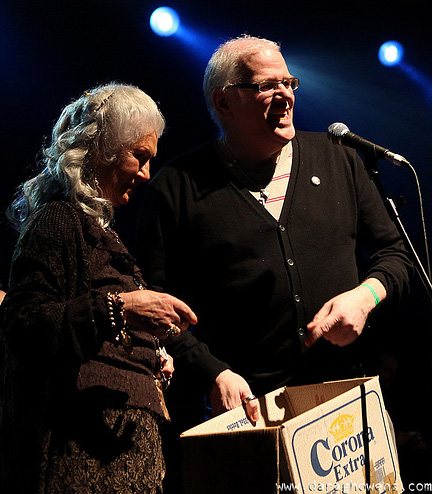 Philip Parris Lynott, lead singer, bassist and lyricist with Irish rock band, Thin Lizzy was coming to town and I could barely contain my excitement. I had become interested in this band in 1971 through my brother who was the music man in my home at the time. He handed me the first Thin Lizzy album 'Thin Lizzy' which had just been released and said something along the lines of 'good band'. I have not looked back since
1981 was the first time I met Philip and as it happened it was in my hometown of Kilkenny in Ireland. (Snowy White on guitar)
Thin Lizzy had announced an Irish tour and they were to play the Carlton Ballroom, off High street, a venue they had played in 1974 when Eric Bell was a member. It's a carpet warehouse or something now. That gig was the first time I had seen the band live. I was 15 and I still don't know how I managed to get into the venue, although I do recall an open toilet window and a sympathetic bouncer/barman/cloakroom attendant/ GOD !
It was at this gig that I first heard and fell in love with 'Hero and the Madman'. Eric did the narration. The outstanding image I have of that gig was of Philip, silhouetted.
In 1981, I was all set to go to the return gig when I found out that a journalist friend of mine was going and had arranged to interview Philip. I asked to go along and was duly invited. I found my best 'old' jeans and a black t-shirt with the Lizzy logo in silver on the front- I still have that t-shirt but its now a little small (!)
As we approached the venue the queue was stretching way down the road. I didn't realise it at the time but it seems the t shirt I was wearing was new and as such not a lot of people owned one. As a result of this, many people in the queue thought we had something to do with the band. We had special press passes so jumping the queue was not a problem, but the t-shirt seemed to elevate us to something more. As we walked to the door people were asking "are the band here yet?" and "tell Phil I love him" My journalist friend just nodded and smiled at them so I followed suit not wanting to draw attention to the fact that I was nothing more than a supporter myself !
Inside the door, we found ourselves standing near the merchandise stand where the man himself was inspecting the goods. My friend told me to hang back as he approached Phil to introduce himself. "Yea sure, now?" Phil said in his Dublin drawl and walked towards me. "This is Roddy, my assistant" my friend said by way of introduction. My words to him were something like "um em ahhhh ehhhhh hi !" in a voice I am sure must have resembled a chipmunk.
I don't recall what was asked of him during our time there but we were given tour programmes and tickets for the show. Shortly thereafter the doors opened and within what seemed like moments the venue was stuffed. I am sure that, that gig would not have passed any of the safety regulations that are in place these days. It was certainly well-overcrowded , and then some !
The following year,December 1982, Philip was back in Ireland on a second tour as a solo artist that year. I didn't get to see him on the first tour, don't know why. Tuesday 28th was to be the second time I met with Philip.
At the time I was working in Waterford Crystal but in the evenings and weekends I had a radio show on one of the two pirate radio stations, Suirside Radio. I would eventually move to ABC Radio and ultimately WLRfm when it secured the licence in the eighties. That's another story for another time.
Philip granted two interviews on the day. A live one on the opposition station and mine, a pre-record. This suited me as I had time to get ready and I also would not be restricted by a certain time limit. The gig and interview was to be held in the Savoy Entertainment Centre (now a book shop) following or before the afternoon sound-check. As it turned out it was before the sound-check.
Philip seemed to materialise out of nowhere and we were all ushered into a nearby (small) office.
I used a Marantz cassette deck (yes,cassette, ask your dad!) Checking your equipment is one thing but when you're about to interview your idol you suddenly become very aware of your equipment and how he would have access to the best technology available at that time. If he did notice he never said.
"Oh my God. I'm shoulder to shoulder with Philip Lynott of Thin Lizzy !"This thought was circling around my head along with "for fucks sake, stay cool!!"
One aspect that has stayed with me all these years was how rough his skin felt when we shook hands, like a builders. I remember this being odd, God knows why. He was also slightly shorter than I expected him to be. Mind you, I'm 6'2"
These days when I conduct an interview I am usually well prepared and I seldom have set questions as I prefer to let it flow and see what happens. I have a few notes but that's it. Back then, interview techniques were alien to me and I would have my set questions. Just as well, as I was so nervous. When we finished he asked was I happy with what we had just recorded and I said "sure". All the way back to the radio station I prayed that the interview had recorded and mic levels were ok etc .
All was well.
I still have that interview having transferred it to digital. The effects of the passage of time on the cassette (did you ask your dad yet?) has made my voice sound even more like a chipmunk but Philip is still very much recognisable. To this day it was only ever broadcast once and has never even made it to the internet. There's nothing earth shattering there so I have no reason not to put it 'out there'. Maybe one day.
When I listen to it these days I think I sound unsure and unprofessional but at the time I really didn't have a lot of experience in interview techniques let alone interviewing someone of Philip's status and fame. It was a big moment for me and considering the circumstances I think I did well. I did what I could and it was broadcast and had a good reaction.
Following the interview, Philip gave us tickets to the show and also t-shirts. The one with him looking over the guitar. Long since lost, sadly. Two, one for me and one for the girl I was going out with at the time. (and yea, I saw the twinkle in his eye as he handed it to her!)
The other time I kind of met him was at Slane '81,(16th August, Elvis's anniversary) the first ever Slane gig. U2 were the main support along with Hazel O'Connor, Rose Tattoo, The Bureau and Sweet Savage.
At that time U2 were making a name for themselves and were the pretenders to Thin Lizzy's crown as Ireland top rock band. U2 were giving it large, doing their best to upstage Thin Lizzy but Philip had other ideas. With U2 playing a great gig the helicopter carrying Philip roared over the the stage and landed backstage. Bono must have been really pissed off !

The audience at that first Slane gig was nowhere as large as it is these days so getting up close to the stage was easy. Cameras were 'frowned upon' but we would sneak them in in pieces and meet up later to assemble it.
I was standing to the right of the stage. U2 had finished and the expectation of the Thin Lizzy set was building. I noticed a gap in the barriers and went to peep into the backstage area. The gap, to my amazment, opened easily so I pushed it aside and stepped in. Right there, in front of me, was Philip, bass strapped on and wearing a Boston Celtic hoodie type coat. He saw me and smiled. "wanna take a photo?" No need to be asked a second time !! I took the pic and then he said,laughing "Ya better fuck off, the security men have spotted ya ! " I shouted "have a good gig" as I ran from a very annoyed looking red faced security man that was heading in my direction. I got lost in the crowd, safe in the knowledge that I had a cool pic of my idol.
Sunday 16th August 1981
Twice (and a bit) I met him.
Seems really silly now some 28 years on.
These days I chat on the phone with Philip's mom,Philomena. I count her as a best friend. I'm a member, with her, of the Roisín Dubh Trust and maintain the website (www.roisindubh.org) I am fortunate to have become friends (to one degree or another) with many people that were so very much part of Philips life. Smiley, Jim Fitzpatrick etc. I have met so many wonderful and talented musicians including the members of Thin Lizzy and some terrific supporters from all corners of the world. Many of them have also become exceptional friends. I think I'd have a place to stay on every continent.
Finally……
I have a lot of respect for the original members of Thin Lizzy. After all, they too were part of the soundtrack to my life. Because of the nature of the work I do on radio, I can understand why they go on the road. When all is said and done, they are working musicians and, like us all, need to earn a living and pay the bills.