Without a doubt the Irish Rock Band Thin Lizzy has been one of the most prominent bands in rock of the 70's.
Fronted by their charismatic lead singer and bassist Philip Parris Lynott they were the first to write Irish rock history by ascertaining forever a place among the rock greats of the earth with their first hit Whiskey in the Jar and later their commercial zenith The boys are back in Town. A too exuberant life style of sex, drugs and rock 'n' roll however, demanded its ultimate toll on 4 January 1986 when inspirer and epitome/figure head Lynott died of the consequences of years and years of drug abuse.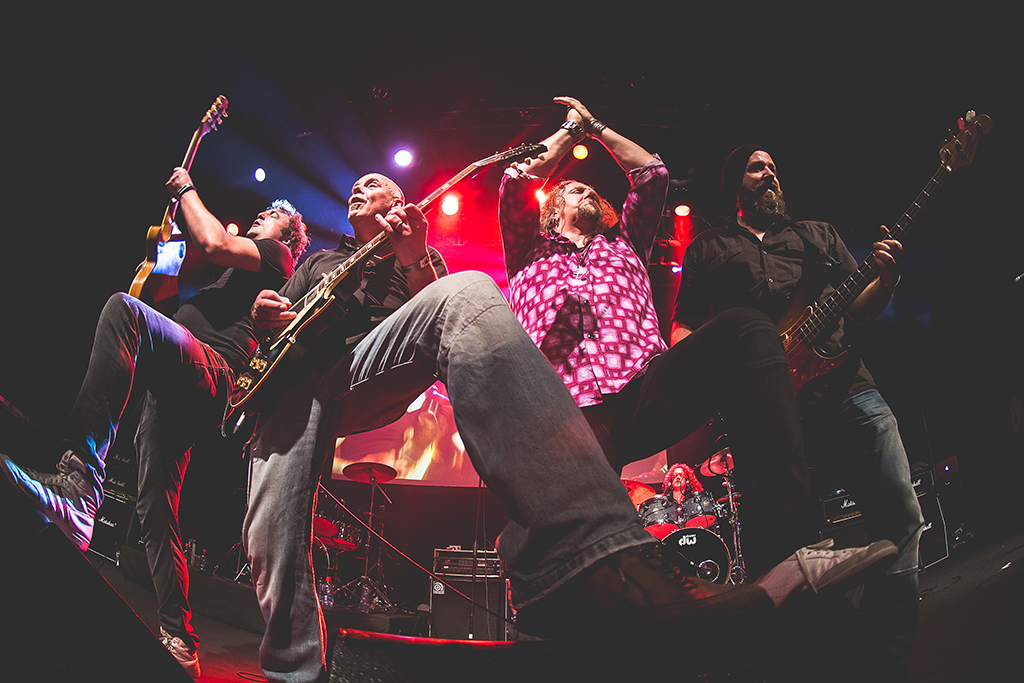 Together with era companions Deep Purple, Black Sabbath, Led Zeppelin, and Queen Thin Lizzy provided the blue print of rock- and hard rock music. This influence is still unmistakably present and audible in the music of today's monsters of rock like Metallica, Bon Jovi, U2 and Iron Maiden; each and every one of them admirers of the Irish Rockers of the old days.
Without the next band there wouldn't be a Remember Phil & Gary. With Parris the whole tribute Event for Phil and Gary started. And the're back!
Parris is a Dutch Thin Lizzy Tribute who want to keep that musical spirit alive. They already played our event three times and we're glad they are back! With a tremendous amount of enthousiasm, high-energy and pure love for that music Parris set out. The combination of outstanding musicians who really know how to play and a lead singer who is on the list of most wanted forbidden weapons has proven to be very fruitful in deed. The Swedish record company Record Heaven called upon Parris to contribute to the February 2001 double album release: Tribute to the Black Rose. This worldwide release also contains contributions of members of Uriah Heep and Bachman Turner Overdrive.
Parris' efforts combined with an extraordinary live 'Bad Reputation' which keeps on growing hasn't even passed Dublin unnoticed, the heart of Thin Lizzy.
Within a year after founding Parris already played at the 15th Vibe For Philo 2001, the ultimate gathering for every 'Lizzy-Lover' Before an audience of Lizzy fanatics of global proportions Parris played together with original Thin Lizzy member Brian 'Robbo' Robertson, twice! Parris' high-energy performance was contagious and received national as well as international critical acclaim and soon a second tour in Ireland was organised. Parris contributed also to the Vibe for Philo 2002.
To raise money for the statue of Philip Lynott in Dublin Parris went on a fundraising tour through Belgium. Especially for this opportunity Philomena Lynott, the mother of, accompanied them to Belgium where she addressed the audience with: "I'm their #1 fan".